Home
WE ARE BACK IN BUSINESS
UNDER NEW OWNERSHIP AND MANAGEMENT!!!
Disclaimer:Daisies & Daffodils can send your order anywhere in the world! We have a "NO REFUND POLICY" if there is an issue with your order please contact us with your concerns in writing at daffiedaisy@gmail.com. If we find your concern to be valid we will provide you with a gift certificate for the amount of the order excluding delivery and tax.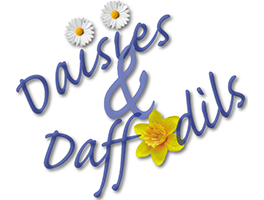 Want something different? Check out our Gift Shop for some unique ideas!